Awesome Fuck During Her Dancing Practice. Vanna is practicing with her new tutor. He is so perfect at his job and provides her with useful dancing lessons. While having another session with him, Vanna starts feeling something towards her tutor, Robert.
Awesome Fuck During Her Dancing Practice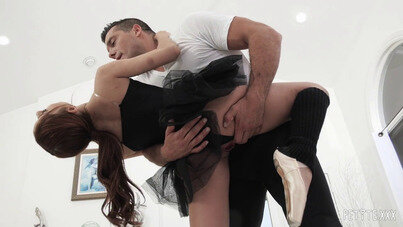 To express her affection, Vanna begins to flirt with Robert and respond to his moves in a more sexy way. Robert sees that obviously. He plays along and starts grabbing her ass more and more, making it sexual. One thing led to another and Vanna is already making out with Robert, while he is rubbing her pussy with his fingers. They both clearly see where this is going.
Now such a horny couple sees no other option but to fuck each other and make a little break from their lessons.
Date: February 3, 2021