Horny Gina Gets Fucked By My Friend. When I enter Gina's room, she is relaxing on her bed and masturbating, as usual. I know that she is an extremely horny girl, so this is not a surprise. Then I sit closer to her, to get a better glance at the process.
Horny Gina Gets Fucked By My Friend
We have a great plan for today. My friend is coming over to pay me a visit, and she will fuck him right when he enters the place. But there is a problem – he doesn't know about it, so it will be a surprise for sure. After hearing that I didn't tell him, Gina feels so excited. She just can't wait any longer, since he is already here, waiting for Mike in their guest room.
I meet George and ask if he likes Gina, my roommate. Of course, she is cute as fuck but he can't just fuck my roommate like that. Gina then explains that it will not be group sex – Mike will just watch them having fun together. It feels weird at first but eventually, George agrees to be a good fuck boy.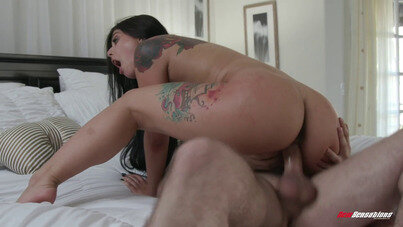 Date: October 30, 2021