Big Sis Gives Me A Squirt Lesson. This morning, Lilly sneaks into a room of her big sis. While she is away, now is the perfect time to go through her drawers. In there, she finds her purple dildo and is eager to try it out. However, Lilly is afraid that it is too big for her, so she decides to do it later.
Big Sis Gives Me A Squirt Lesson
Also, in another drawer, she finds her cute purple lingerie, and this one she wants to try on herself right now. It fits just perfect, so while checking herself out in the mirror, she decides to keep it on for now. Her stepsis Cadence though is still in the house and this is bad news. Obviously, she enters her room and sees how Lilly goes through her things.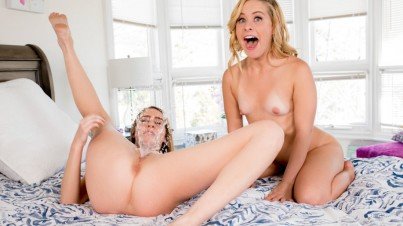 Lilly tries to calm her down, as she slowly goes mad about it. She sits with her on a bed and asks to teach a couple of things about sex. Apparently, since she is her big sis, she knows better than Lilly. Cadence loves her little stepsister and sees how this is important for her. As a result, she agrees to help her out this time.
Date: November 30, 2019