Making An Impression On Him. Danni finally made up her mind to go for it. When she found out that a hot black guy next to her is a music producer, she had to put her music demo into his hands. However, she knows that the first impression means everything.
Making An Impression On Him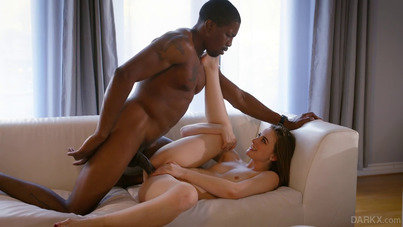 Danni picked her closes carefully – to look innocent and sexy at the same time. Besides, this black guy looks so handsome and fit, just like she loves it. How big his cock is – that is one of the priority questions for Danni as well. But first things first – she is ready and goes to visit him at his place.
She got lucky and he is home right now, but unfortunately, he has nothing to play her CD's from. Since Danni has to think of something really quick – she offers to sing for him. Surprisingly, he agrees and invites her inside. Since there is no going back for her, this teen brunette starts seducing him as she can…
Date: January 3, 2021