Riley Successfully Passed Her Porn Interview. After waiting for her for a while, Riley finally knocks on his hotel room door. She is here for a porn interview. This lustful blonde wants to be involved in adult movies so badly since it pays well while you just having fun with someone's dick.
Riley Successfully Passed Her Porn Interview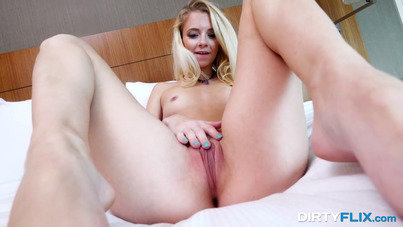 Mark explains that they are doing it in a hotel because his office is being redone. But Riley has no problem with that – this room has a huge bed, so it will be enough for sure. There are also a bunch of cameras in the room – since he needs to record every audition to review them later.
Their casting starts and Riley shares a couple of details about herself. She is from Florida and only 22 years old. And by this age, she has never done any kinky stuff. At some point, he sees that Riley is all good for such a movie genre. As a result, she starts undressing and they happily proceed to film the movie itself.
Date: January 4, 2021