Drilling A Tight Asian Ass. Hot Asian chick Vina Sky was waiting for this day for months. She will be their new anal girl and she loves to get her ass drilled so much. Actually, before joining the industry, she did anal only once. It was very brief and she hasn't done in much. But felt in love with that hot feeling ever since.
Drilling A Tight Asian Ass
Vina tries to push her limits and anal feels like a new boundary. Today it will be just fourth dick in her ass so she feels excited and turned about the upcoming action. Her butthole is still pretty new for that and his cock will feel quite tight. So to ease things up, they will use a special lube for smooth penetration.
Eventually, Vina stands up from the sofa to demonstrate her outfit on camera and stretch her butt a little bit. Then, she finally leans forward to feel his thick cock inside of her tight asshole…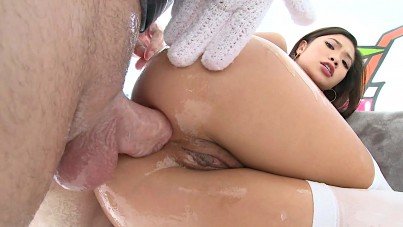 Date: January 23, 2020