Hawaii Vacation Specials With Elsa. Today is finally the day of their honeymoon vacation together. Elsa feels excited because she is already on the road to the beach of Hawaii with her boyfriend. Eventually, they arrived at the beach and Elsa lays down to get some tan. However, the weather is windy and cloudy today, so they didn't stay for long.
Hawaii Vacation Specials With Elsa
She sees how he is staring at her while she is laying there. So after relaxing on the beach this whole time, they head out back to the hotel room. When they arrived there, she thanks him for having so much fun and decides to tease him a bit using her feet. Then, when he is hard, she lifts her shirt up and he begins to play with her pussy. Now, Elsa having a great time again, relaxing on a couch with him, trying to receive a nice orgasm from that. Next, she gives him head and leans back on a couch, so he can easily bang her from behind.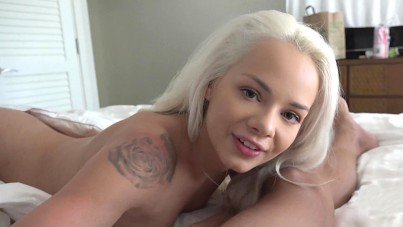 Date: November 10, 2019