Katie Needs Some Sex Education Today. This morning, Katie feels especially horny. And to help herself out, she takes her handy sex education book, to gain more experience in that field. To do things by her book, she first needs to find her clit and start with massaging it slowly.
Katie Needs Some Sex Education Today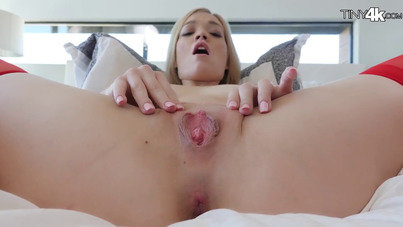 When the first task is down, Katie shoves a finger into her vagina, to diversify the masturbation process. The next task is the dildo. Katie feels shocked by the size of it and wonders if it will fully fit inside of her pussy. To her surprise, she handles it just fine, continuing to enjoy the process.
Time passes super fast and her boyfriend comes in. He was calling her several times but Katie was so into the process of enjoying herself, so completely forgot about him. But now, since he is here, he can help her out with achieving a perfect orgasm, just like she wants.
Date: January 3, 2021