Time To Take A Break From Studies. Alex loves birthdays. But the older she gets the harder it is to be satisfied with everything. Being spoiled by her mom and partying in clubs all the time is fun, no doubt. But that is not why she is so happy.
Time To Take A Break From Studies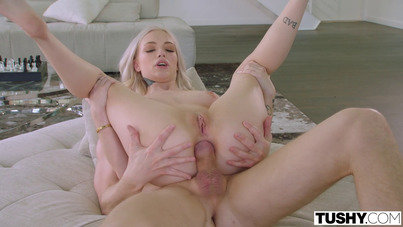 The reason Alex is smiling ear to ear has nothing to do with her birthday at all. It's all about the afternoon she just had. Her exhausting, perfect afternoon…
Growing up, this blonde always figured she would do all like her mom did: go to college, meet some rich fat boy, and live the rest of her life by the pool. So until then, her main goal is to have as much fun as possible, while studying in college.
She has been crushing on her Russian TA so hard, since the beginning of the semester. But no matter what signs she sent him, nothing went through. With her mom coming home later than usual, it is finally her time to shine and take a break from studies…
Date: January 4, 2021