Can You Twerk For Me? After picking up this chick, they spend a great time together. They visit several places in Miami and this day seems perfect. And finally, this evening, she is in his hotel room. His horny girl can't wait to feel his cock inside of her. But for a start, she demonstrates how she can perfectly twerk, making him hard just by looking at her dance.
Can You Twerk For Me?
She is so happy being alone with him so begins to rub her big ass over his pelvis. By seeing that, he understands this hint about what she wants. Soon, he takes off her panties, so she can twerk without them, making her wet pussy more visible. Horny redhead can't wait anymore, and he sees that too. He then rubs her pussy and she gives him a nice blowjob before he can eventually bang her, just like she was craving for.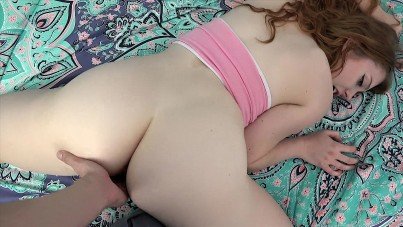 Date: November 30, 2019