Enjoying New Babysitter's Pussy. Alina got lucky and was invited to a new babysitter job, in a big mansion. While she arrives there in a taxi, even the driver is so amazed of this huge place. After a long road, they finally stopped and she knocks on the door.
Enjoying New Babysitter's Pussy
Her new employer, Bob, invites her in and starts interviewing his new employee, making sure she is the right choice for the job. Everything seems perfect for both of them. Bob now leaves for a couple of hours, to run some errands. Alina can now take a good look around the house on her own.
Arriving sooner than expected, Bob shares a terrifying story about his deceased wife. He, however, has another plan in mind, besides regular babysitting. Since his wife wanted a daughter so much before her death, he offers Alina another, more rewarding gig. And that is to give him a new baby. In order to creampie her teen pussy, he will give her everything she'll ever need in her life…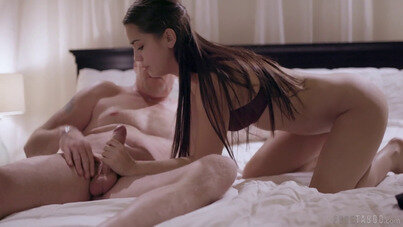 Date: October 27, 2021