Gabbie's Sex Experiments. Teen porn star Gabbie Carter loves sex. And because she loves it so much, nothing pisses her off more, than a guy who doesn't know what he is doing. From her experience, tons of cool-looking guys don't know the difference between a belly button and a pussy.
Gabbie's Sex Experiments
Since Gabbie knows this all for a fact, she is more interested in experienced guys. So when she is interested in anal sex for the first time, she takes the same approach. And since it is a special occasion, she tries to be extra cautious. At first, she takes extra time to search around and discovers different hookup sites. After several pic exchanges and enough patience, she finally found her match.
Now, she is standing at his house and he tells her to take off her clothes. He then makes it clear that today she will play by his rules. Then he rips her panties off, proceeding with a rough play, just like he loves it.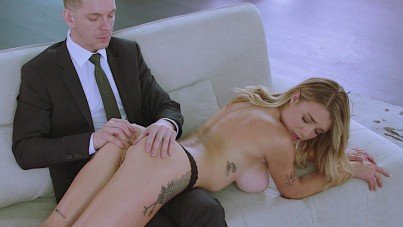 Date: January 31, 2020