Introducing Kenna To Her Boss. After calling his sex assistant, she is already there to fulfill his needs. She knows what he likes and brought a set of tools with her. As usual, he wants some anal fun today and her teen girl, Kenna is already on her way there. She assures him that Kenna is an insatiable blonde and will beg for his dick in her ass.
Introducing Kenna To Her Boss
When Kenna finally arrives, she meets her at his place to conduct a couple of preparation techniques. First, Kenna has her ass licked and penetrated with toys. After that and having her ass fingered, she is prepared to meet her boss. She bonds Kenna with a black collar and tells her to be a good bitch for him. Now it is time for Kenna to go upstairs and meet him. Like a good girl, she starts off by sucking his dick, just like he commands her. During that, he slowly undresses and then bends her over, so she can feel his hard cock in her tight butthole.
After prolonged drilling of teen blonde's ass, he then rewards her for an excellent job with a decent facial load.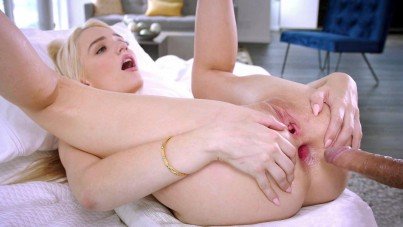 Date: October 7, 2019