My Mom Wants Me All The Time. Natalie invites her best friend, Mackenzie to come over for a movie night. While discussing which movie to watch, Natalie mentions her lesbian mom, who will also be there. But Mackenzie recalls the last time when her mom was always bitchy and tried to hang around with them. But still, she agrees to come over.
My Mom Wants Me All The Time
During the movie night, everything seemed great. Girls turned off the laptop and it is finally time to sleep. However, it is also a time for horny stepmom to come. While girls are sleeping, she silently crawls into the room and unzips Natalie's sleeping bag. This way she can see her hot teen body and masturbate. Eventually, her girl wakes up and starts complaining about the noises she making and how perverted she is. They can't keep doing this while her friend is here, but her mom keeps pushing it. She promised to be quiet so her stepdaughter eventually agrees to please her once again this night.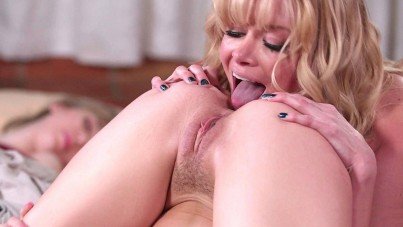 Date: November 27, 2019