Troubles Of A Stepbrother. Tyler wants to hang out with friends this evening but he is grounded for good. However, there is a chance to sneak out of the house through his stepsister's room. Unfortunately, Lisa is still in the room. She has extremely bad mood today, so calls out for her dad, as soon as she sees Tyler.
Troubles Of A Stepbrother
He will remember this for sure because his dad took away his car keys, so he'll only go out on foot. Now, he tries to seek any opportunity to treat her the same way.
A couple of weeks later, Lisa is in the same spot and sneaks through Tyler's room. Of course, she still remembers what she did to him. She sees that Tyler starts touching her big tits, making a hint about what he wants in return. Now she has no choice and grabs his dick, to give him an appropriate blowjob to keep her little secret…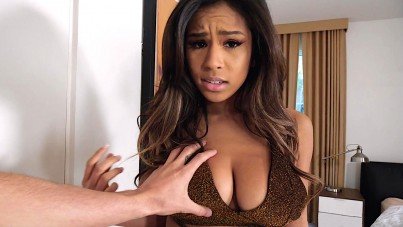 Date: February 11, 2020