Her Wild Life In A City. This evening should be perfect for Athena. She just applied her makeup and checks out in the mirror, to make sure that her looks are as seductive as possible. Athena recently met a cute black guy. He is also rich and has lots of money, just like she loves it.
Her Wild Life In A City
Upon leaving her house, she sees that he is already waiting for her. So she hops into his fancy car without even thinking. Now, they are on the way to the hotel room they booked. While in the car together, he touches her thigh in a lovely way and Athena lifts her shirt. This horny girl wants to please him as soon as possible so she starts giving him head right away.
They are now finally together at the hotel. Both agreed to have a drink first, but after she bent over, he notices her tight sexy ass. Immediately, he grabs her and doesn't care about drinks anymore. Feeling more and more turned on, she continues by rubbing her ass over him. Finally, it is time for a decent interracial fuck with this stud and not wasting time any longer.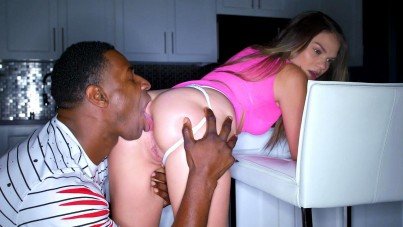 Date: December 1, 2019